Order here: Animal Alphabet Traveling Twisters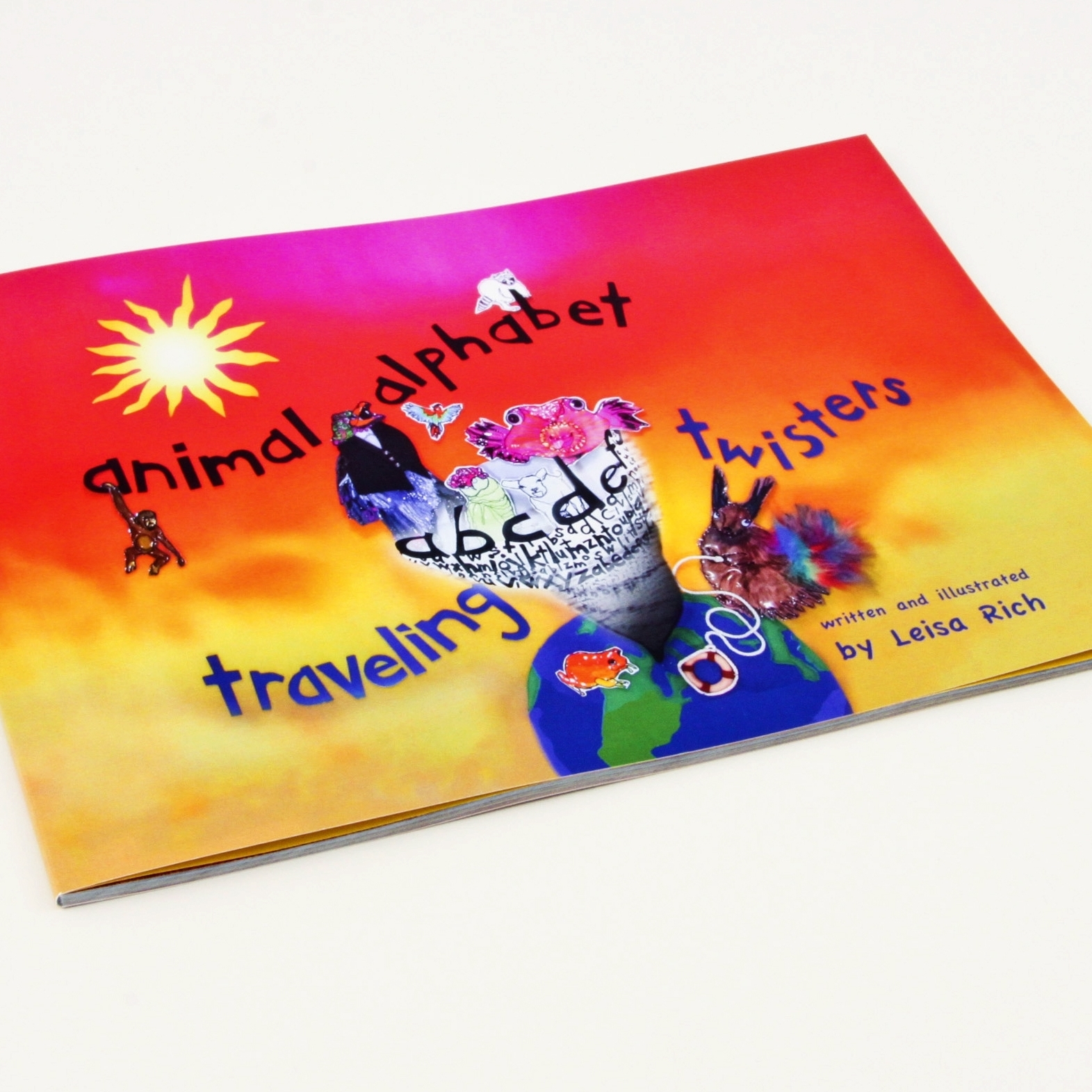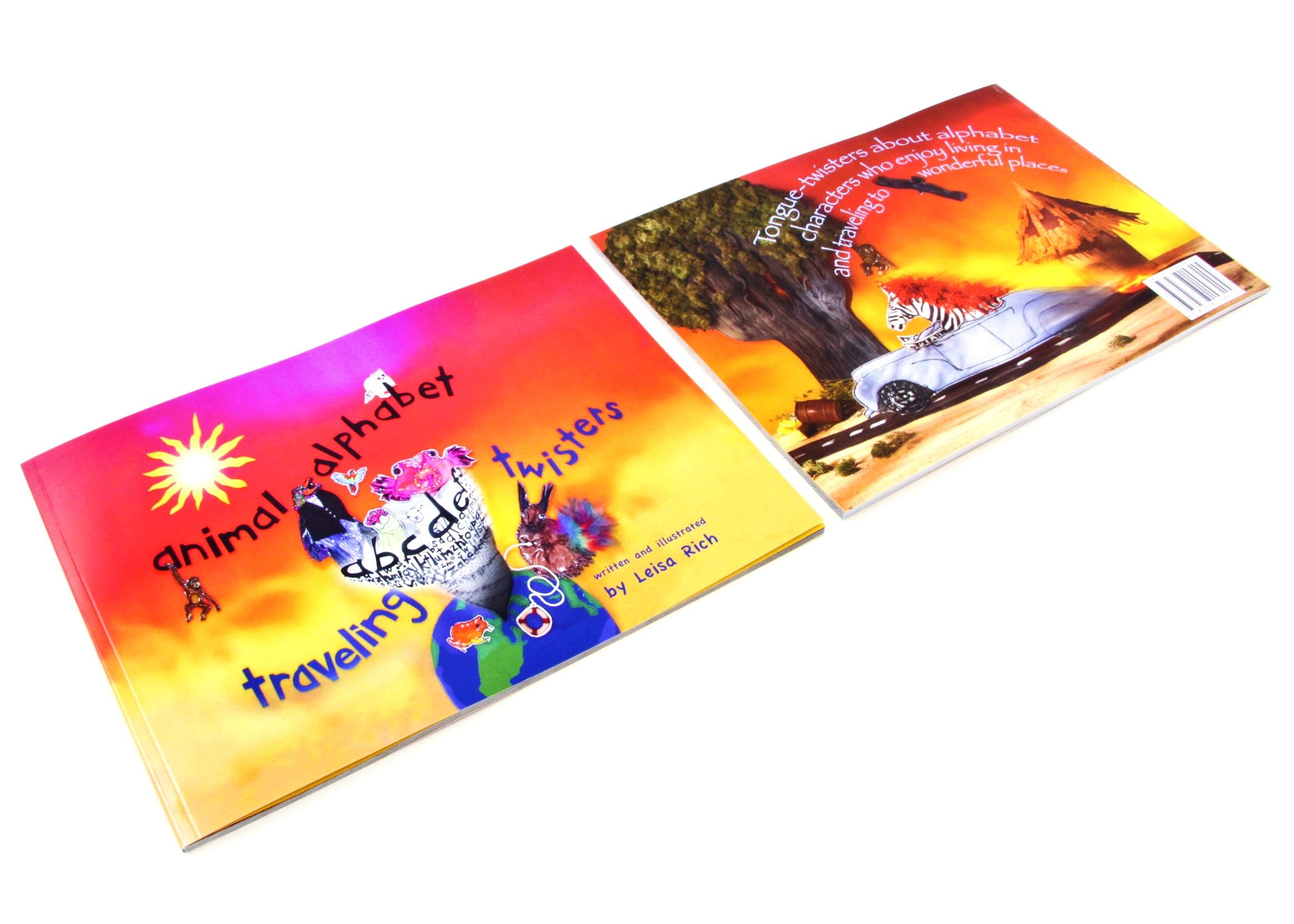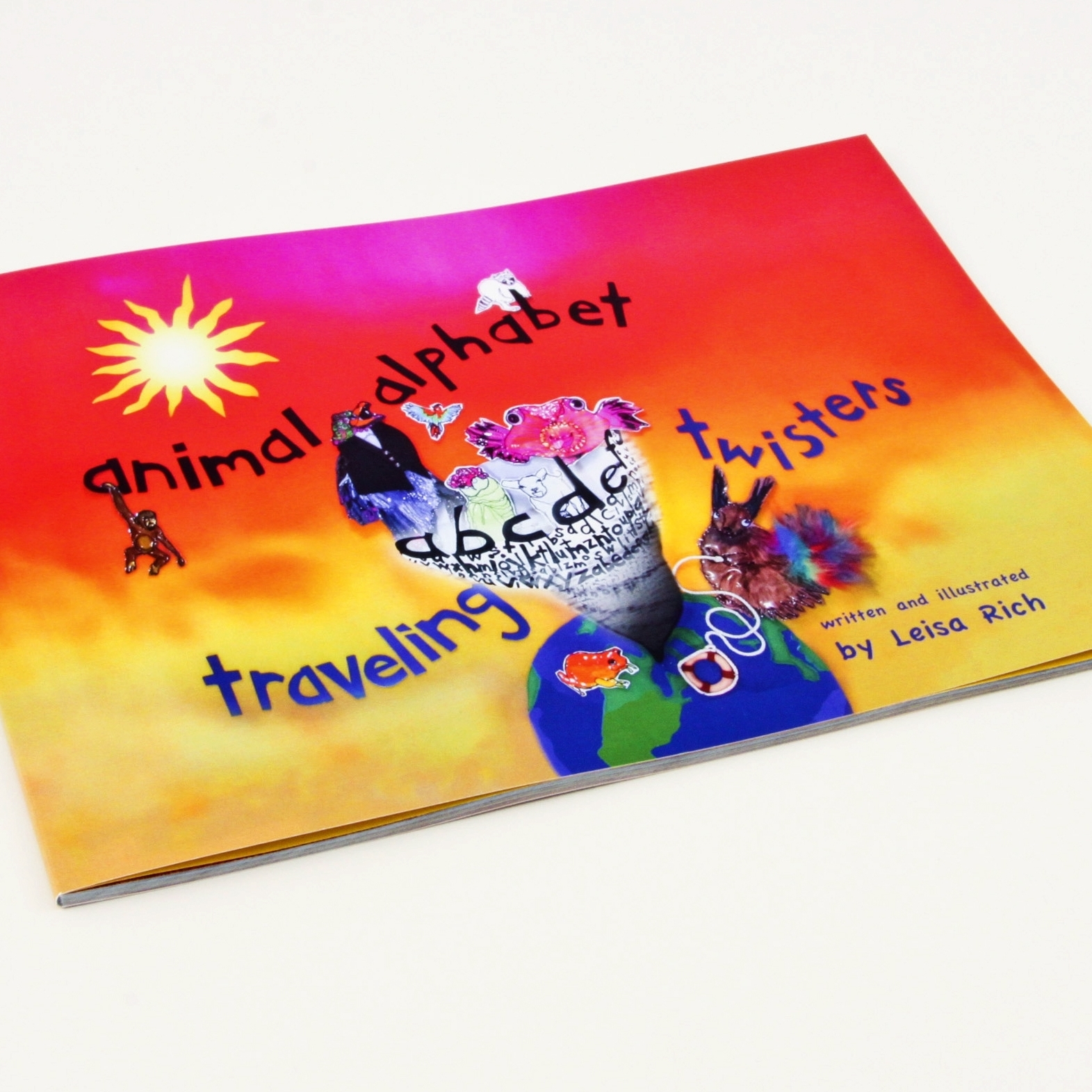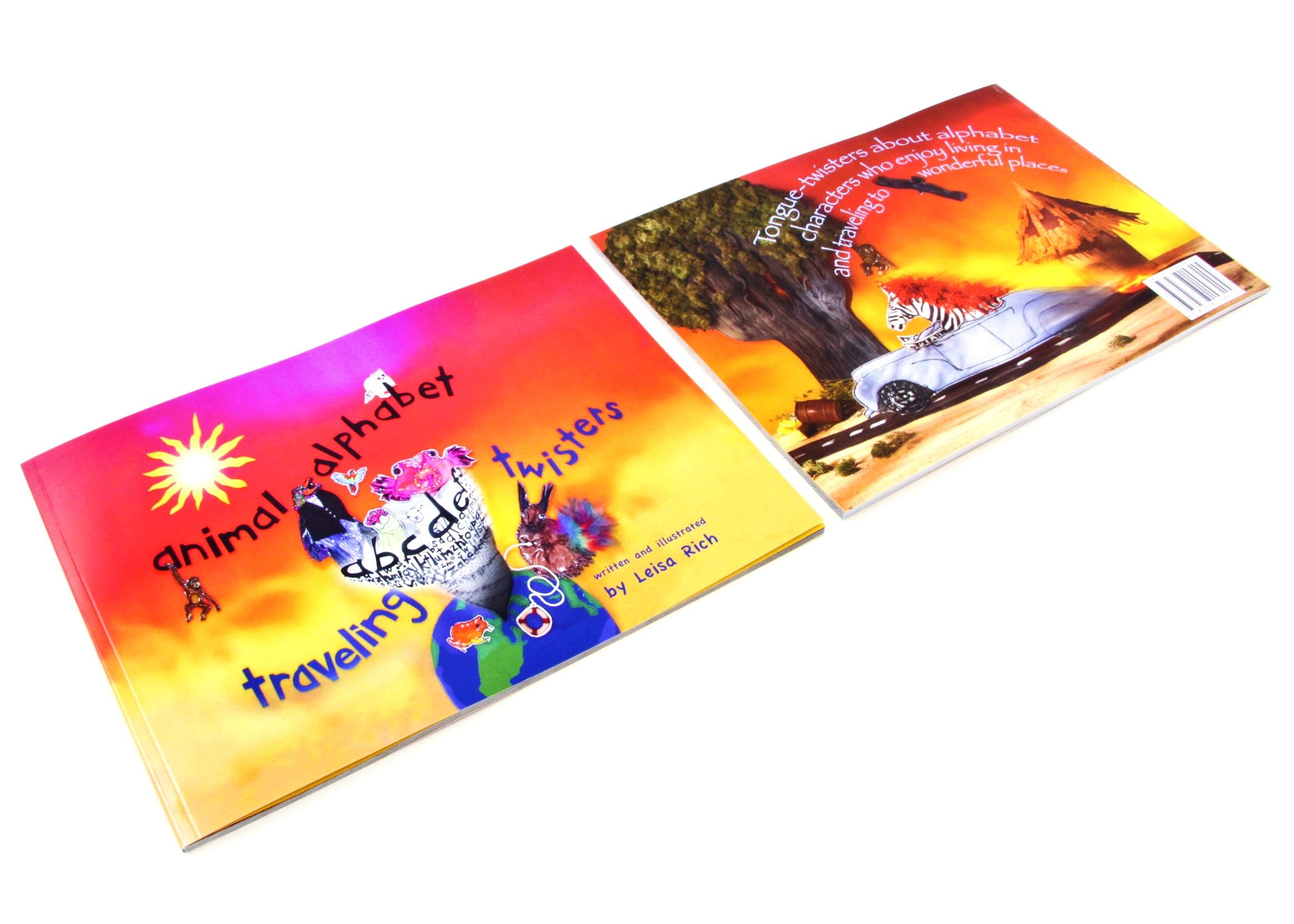 Order here: Animal Alphabet Traveling Twisters
Animal Alphabet Traveling Twisters is an A-Z, tongue twister, picture story book, intended for early readers, written and illustrated (in a unique, handmade, diorama format) by Leisa Rich.
Age Range: 3 and up
Paperback: 56 pages
Publisher: Leisa Rich, June 19, 2015
Language: English
ISBN- 978-0-578-15820-4
Product Dimensions: 11 X 8 inches
The settings are actual dioramas made from new and recycled materials and found objects, and are hand dyed, sewn, stitch-sketched, constructed and professionally photographed. The characters are doing a variety of activities, though not necessarily in the places they originated from. We often travel, and move to, different places and these characters have interesting experiences no matter where they are. Matching tongue-twister type made with elements from the dioramas create a fun reading experience!
Shipping is U.S. rate.
For orders to all other countries, please contact Leisa at email address: animalalphabetbook@att.net and a shipping rate will be calculated and quoted specifically for you. In the email, please SPECIFY # OF BOOKS AND ADDRESS YOUR ORDER WILL BE SHIPPED TO so an accurate shipping rate can be calculated.